$

30.00
MFG. L-Brackets (2)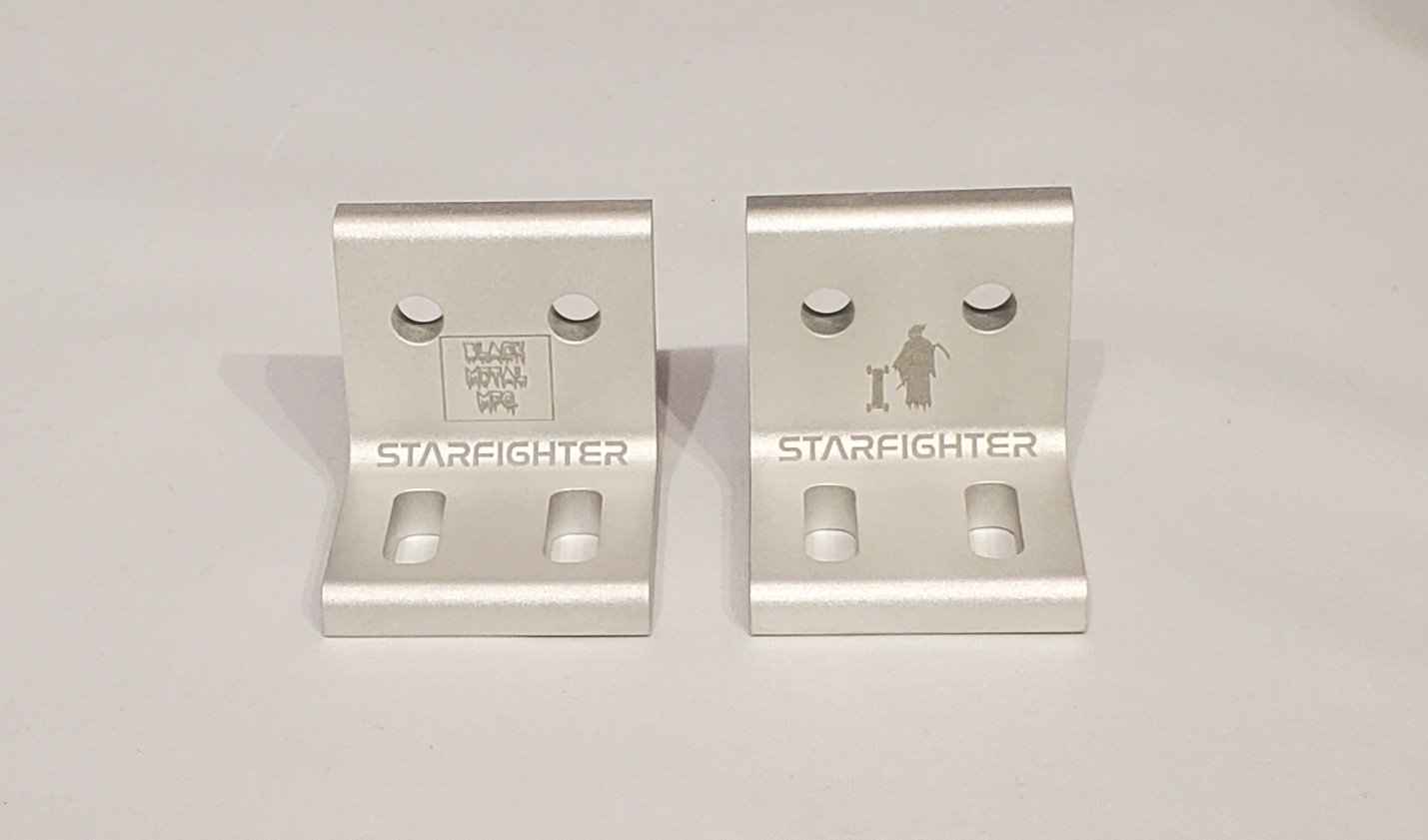 2 solid aluminum L-Brackets from Black Metal Mfg. Laser etched logos on fronts and "STARFIGHTER" etched in the bends. These are so strong and light that your board will ride like a spaceshuttle with aliens flying all over the place. These are the top of the line Mountainboard binder brackets and are made in small batches by riders. These are Brutal...
We also want you to be able to customize your setup. You can pick whether you want matching "BLACK METAL MFG." Logos, or matching REAPER Logos, or one of each.
Lifetime Guarantee, if our product bunks out on you we will replace it for free.
Made in USA by Robbie Penrod, designed by Alex Rossiter, Tumwater, WA.
Comes with sticker