$

59.95
Predator Helmets - FR7 Certified - Black + Free Sticker Pack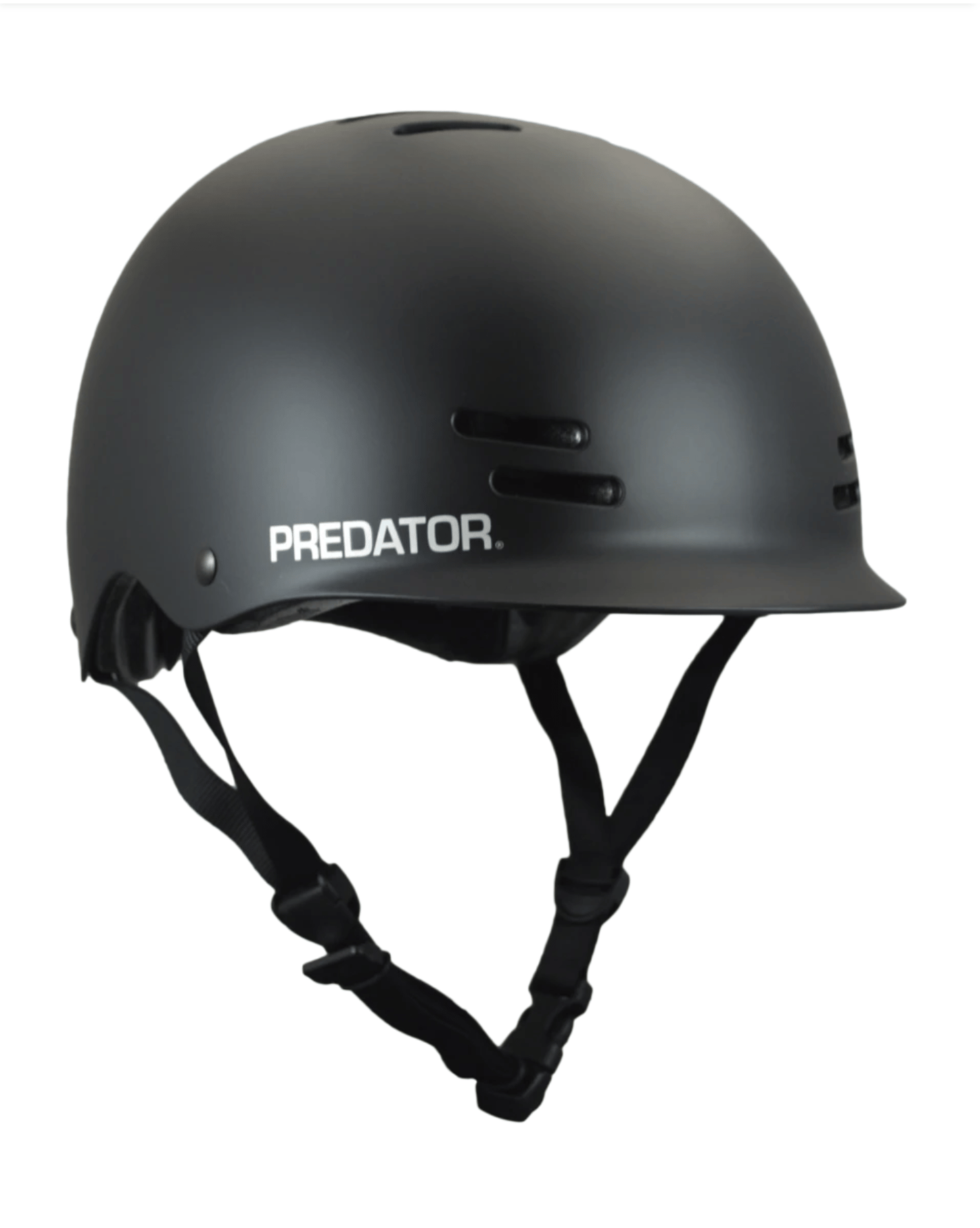 Predator is "The #1 helmet brand for Mountainboarders in the USA" and they proudly sponsor The Annual Shred Fest NW.
Their first half shell helmet designed specifically for skateboarding,
The FR7 Certified features a EPS foam liner for maximum impact protection, a stylish visor that does not impede vision, 12 vents and a low-profile, classic skate-inspired fit.
EPS foam impact liner for maximum impact dissipation. 12 vents for maximum ventilation
Dual certified to both CPSC bicycle standard and CE-1078 bicycle and skateboard standard. Comes with a fit kit for maximum comfort.
Authentic style combined with uncompromising safety starting with the shell shape. The rear of the FR7 drops low and curves in cupping the head for protection and keeping the helmet stable on your head. The short visor does not impede vision and you get the important forehead coverage many cycling-skate wanna-be helmets lack. Functional direct front, top and rear vents. Locking, adjustable strap side dividers and low-profile Nexus buckle. Style and performance. #mountainboarding #downhilllongboarding #skateboarding #longboarding #sk8 #esk8 #eskate
XS/S M/L XL
Centimeters.
54-56 cm 57-58 cm 59-61 cm
Inches.
21.25-22" 22.40-22.85" 23.25-24"
*Comes with Free Sticker Pack*
(*For Local Pickup at Tumwater, WA Headquarters please place order and then send an email to mountainboardsupplyco@gmail.com to schedule you a time to come by and pick up your goods. Thanks)